Holla....!! its quite a long time that i didn't post anything.
Yep. I lil bit haven't enough mood to blogging nowadays. Dunno why...
Maybe because the work life thingy and other things came up and screw my mood to posting a blog *too much reason* *tehee*
Well, Many events I have passed a few weeks ago.
One of thet event is when my boyfie is coming to town *yeaaay~*
and he bring his gang to meet me *woot woot*
The gang is called "
9 Planets
".
My boyfie is as Mars Planet. So that he always write down his name with "MRZ" which is an acronym of the word "Mars" itself. Actually, i dunno for sure why they call their gang with that name. Maybe there's a story behind (it seems my boyfie have tell this to me but i forget :p better i ask my boyfie again later)
Here is some picture of us..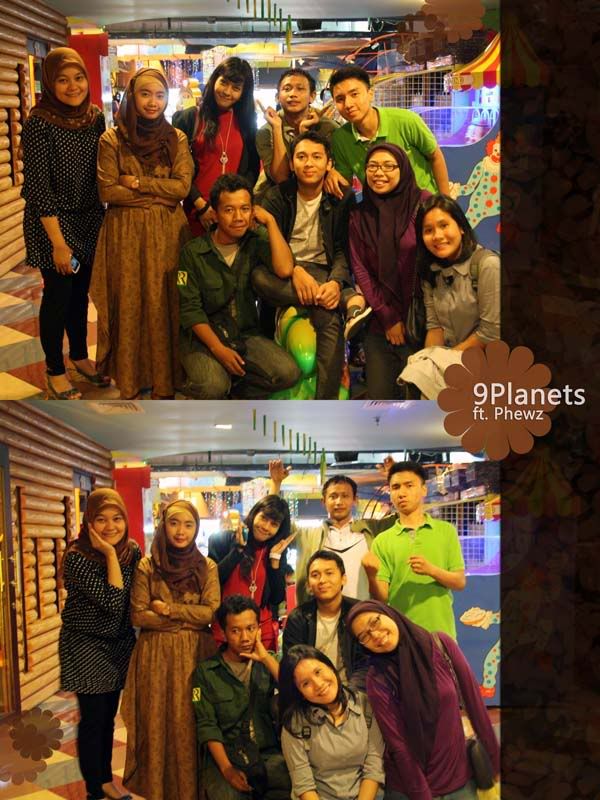 (left-right) Above: Anith, Phewz, Danto, Rio, Mpay; Below: Mrz, Sandro, Evel, Afi.
*Actually there is a 9 Planets member who was absent, named Fuad. He was out of town*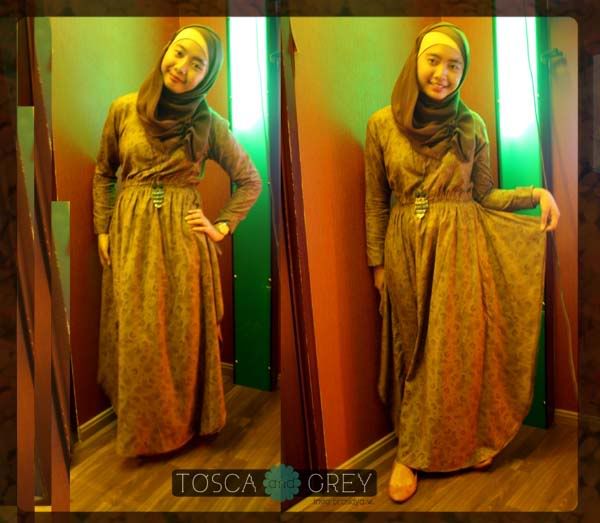 My Outfit:
Dress (Phewz private collection)
Flats (TLTSN)
Brown Paris veil, owl necklace, watch (Unbranded)

Its nice to meet them :))
.Loff.